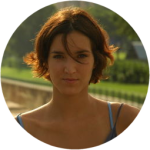 Is the adjuster trying to tell you that you the insurance company won't pay because you have limited tort?
Remember- consider the source! The other driver's insurance adjuster is trained to limit the company's exposure.
They are trying to get out of the case for as little as possible to save the insurance company money.
If you have Limited Tort and are in a car accident, you still have rights!
-you have no restrictions on your right to recover "economic" damages against the at-fault insurance company. These would include, payment of medical bills, wage loss, out of pocket bills like prescriptions or property damage to your car;
-you might still recover for pain and suffering, also called bodily injury by the insurance company, if:
your injuries have an ongoing or serious impact on your activities of daily life; or
your injury becomes or turns out to be serious (examples would be that you end up needing surgery or ongoing medical treatment, or medical tests reveal you have a spine injury or some other positive test result ); or
you have noticeable scarring from the car accident; or
you have some other ongoing impairment, such as being disabled from work for a length of time.
The insurance company for the other driver probably won't want to tell you about this or admit that you might meet the "serious impairment of body function".  THIS IS WHY AN EXPERIENCED INJURY LAWYER ON YOUR SIDE FOR A LIMITED TORT CAR ACCIDENT INJURY CASE CAN BE CRITICAL.
What you don't know, the at-fault insurance company will use against you
The insurance company is in the business of trying to earn a profit for itself and its shareholders. That means that the at-fault insurance company is really in the business of trying not to pay and minimizing your losses and injuries.
In a Limited Tort case, the insurance company will use Limited Tort as leverage against you to try to pay you less or maybe even nothing. If you have limited tort, don't let the insurance company make you believe you don't have a case.  They do this every day and have an advantage over you. You likely have never faced this before.  If you're injured, there are at least five reasons not to wait to see the doctor.
When you have an experienced injury lawyer that the insurance company respects, you change their leverage and they will take your claim more seriously. With our nearly two decades of experience and having worked in-house for defense law groups, we know what is important to the insurance company.
We know how they will try to defend the case and what they will use to try to avoid paying what the case is worth.  Without a lawyer, the at-fault insurance company has you in their comfort zone.
The law still allows recovery for Limited Tort if you can prove the right circumstances.
Exceptions to Limited Tort can include:
the at-fault driver was driving drunk and pleads guilty or is placed on "ARD" (a type of probation);
the at-fault driver was registered out of state;
you were in a commercial vehicle (for example, company car, bus, taxi, business vehicle) at the time of the accident
you were a pedestrian or on a bicycle at the time of the accident
you were on a motorcycle at the time of the accident
If you meet one of these exceptions, you do not need to have a "serious injury" to get damages for pain and suffering and bodily injury.
Even without those exceptions, if your injuries and their impact on your life are serious enough, you can still recover. Don't let the insurance company minimize your claim. If you were hurt in a car accident and have limited tort, call us.  As experienced personal injury lawyers who have won hundreds and hundreds of car accident cases including limited tort cases over the years, we know how to present the best case possible for you.
We will investigate the case, counsel you on how to best keep track of the impact of the injury on your life, work with you to present the best witnesses from your life who can attest to the car accident's impact on you and work with your treating doctors to obtain reports to prove the case.
If you were hurt in a car accident or truck accident and need a lawyer, whether it was on Route 422 or Route 100 or anywhere in between, you need someone to work hard for you.
Give us a call for a free evaluation. In a few minutes, we will give you an honest opinion of what can be done in your Limited Tort case. (610) 792-3304. We can also give you free help on what is important in purchasing auto insurance and how you might save money on deciding what insurance coverage to buy.   If you're looking for a personal injury lawyer in Royersford or near Collegeville or Phoenixville, we are experienced and have successfully handled and litigated limited tort cases.
We have helped many clients for over 20 years, with Limited Tort Injury cases from the following areas:  Royersford, Collegeville, Limerick, Boyertown, Phoenixville, Pottstown, Gilbertsville, Douglassville, Schwenksville, Birdsboro, Chester Springs, Reading, Skippack, Norristown, King of Prussia, Montgomery County, Berks County, Chester County, Philadelphia County, Lancaster County, Delaware County and Eastern Pennsylvania. Free Consult, No Recovery, No Fee Call 610-792-3304