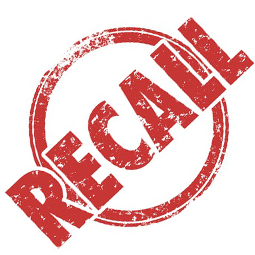 Injured by a defective or unsafe product?
Save the product in its current condition!
Take pictures of where the injury happened
Take pictures of your injuries
Get the names of any witnesses
If hurt at a business or at work- notify the company
Don't give any statements, written or recorded, without checking with an experienced lawyer
Don't sign any paperwork, releases or authorizations without checking with an experienced lawyer
How we will handle your Pennsylvania product defect injury case
We have taken depositions and cross-examined defense engineers, expert witnesses, managers, designated witnesses and workers in State and Federal product defect injury cases. We have retained and worked with well-respected experts to prove liability and damages. We are ready to put that product defect injury experience to work for you.
Time is critical
You can be sure that the insurance company defending the manufacturer, distributor or seller will be investigating and collecting evidence to avoid responsibility for the harm caused to you or your family. Who will be on your side? We will meet with you for a free evaluation of your product defect injury case.   We will retain qualified experts and investigators as needed to help prove your case.
Our promise to you
a free evaluation at our office or a place convenient for you;
we will take the time to explain to you what can be done and explain your options;
cover what may be expected from the at-fault insurance company or parties;
provide you with a plan of action for your Pennsylvania product defect injury case;
no fee or cost to you unless we win a recovery.
If you want an experienced product defect injury lawyer you can trust to work hard for you, take the time to explain the case and fight for you and your family, call us for a free evaluation. (610) 792-3304. Our team is ready to work for you. David Schreiber, Partner, Wolpert Schreiber P.C.
Hurt by unsafe product or hurt at work and need a lawyer? | Need lawyer for an injury near Collegeville?
Need an attorney for an accident near Royersford? | Hurt and need a lawyer in Phoenixville?
Faulty and defective products result in injuries to thousands of people every year.
Manufacturers, Distributors, and Sellers of products must provide a product that is safe for its intended and foreseeable uses, under Pennsylvania Law.
Products liability refers to the liability of any or all parties along what is called the "chain of manufacture" for damage caused by that product. This includes the manufacturer, distributor, installer and seller/retailer. Products containing inherent defects that cause harm to a consumer or user.
For nearly two decades, our lawyers have handled litigation cases, including injuries from defective products. These have included complex cases in Federal Court and Pennsylvania State Courts, including Montgomery County, Chester County, Berks County, Philadelphia County.
We have represented clients from many areas in Pennsylvania. These have included winning cases for clients involving defective exercise equipment, unsafe equipment, and machinery in factories, surgical equipment that failed during surgery, unsafe parts on a motor vehicle, machines that exploded while an operator was working, ladders and work equipment, and more.
See our Results page for some of the examples of product defect cases we have won. If you or a family member has been injured as a result of an unsafe or defective product, including in Montgomery, Berks, or Chester County, or the Philadelphia area, you need an experienced product defect injury lawyer to work on your case. Many lawyers are willing to work on personal injury cases, but few have experience handling and litigating product defect cases.
In Pennsylvania, products liability claims can be based on "strict liability", negligence, or breach of warranty. Chiefly, strict liability means that manufacturers, distributors, and sellers in the chain of sale are liable if at the time of manufacture or sell the product was unsafe for its intended or foreseeable use.
We prove this by showing that the product either: malfunctioned during normal use, there was a manufacturing defect, or the product had a defective design including as a result of unsafe warnings or instructions.
Design defects are inherent. They exist before the product is manufactured. While the product might serve its purpose, it can be unreasonably dangerous due to a design flaw. Manufacturing defects are those that occur during the production of the item.
We have helped many clients for over 20 years, with product failure injury cases from the following areas:  Royersford, Collegeville, Limerick, Boyertown, Phoenixville, Pottstown, Gilbertsville, Douglassville, Schwenksville, Birdsboro, Chester Springs, Reading, Skippack, Norristown, King of Prussia, Montgomery County, Berks County, Chester County, Philadelphia County, Lancaster County, Delaware County and Eastern Pennsylvania. Free Consult, No Recovery, No Fee. Call 610-792-3304